เครื่องวิเคราะห์สภาพผิวและเส้นผมเชื่อมต่อ USB กับคอมพิวเตอร์
(Model: BV-9880)
ราคาพิเศษ 29,000 บาท
สนใจติดต่อ
บริษัท เอ็นที อินโนเวชั่น จำกัด Tel. 02-8874664 , Fax. 02-4960013
คุณเก๋: 087-9001168
คุณฝน Tel. 086-7959168
E-mail: ntinnovation@gmail.com
Newest Model Real Toshiba CCD 1.3M Pixels Portable Digital USB-PC skin and hair anlayzer/scope.
This is a complete and new unit with all accessories included.
Comes With 1 Year Warranty.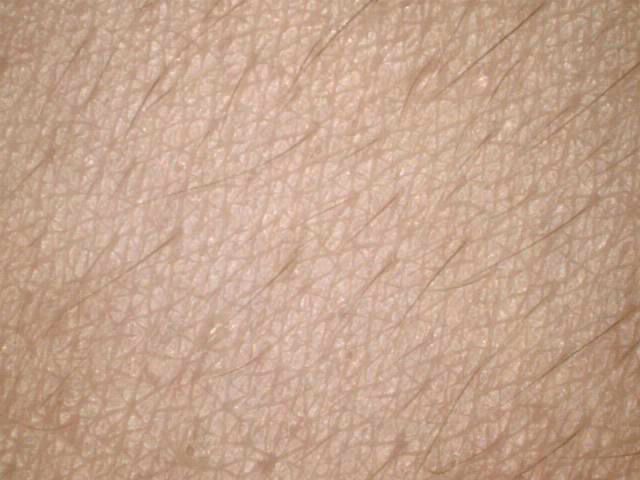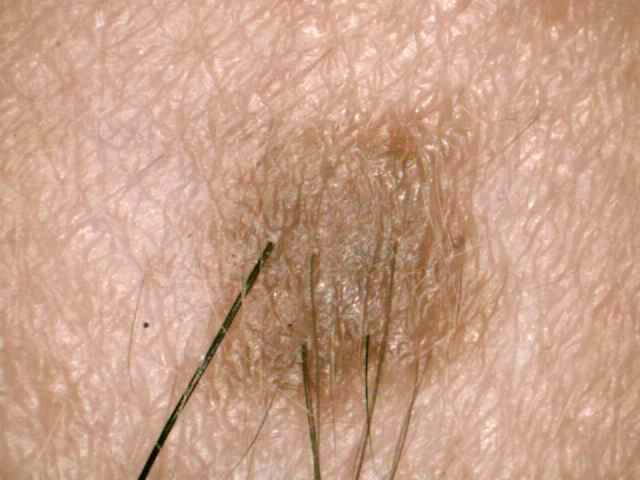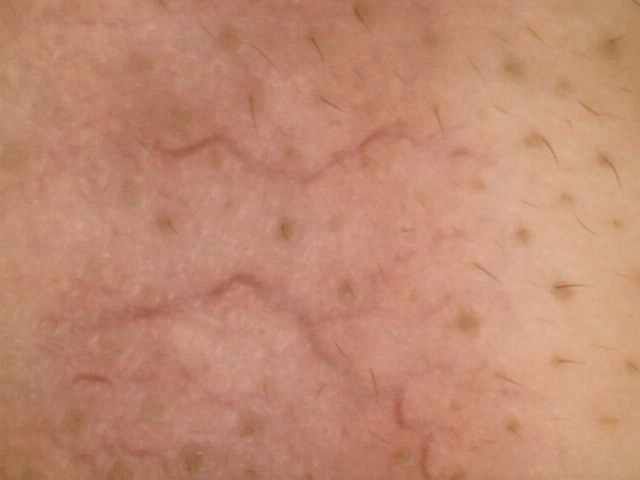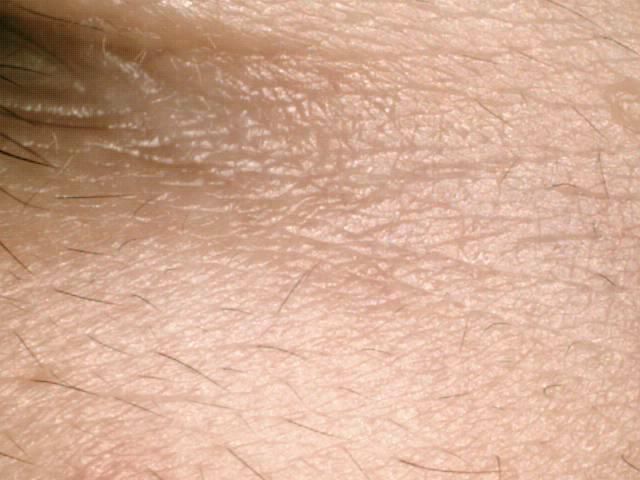 50XP Magnification lens:
A. surface skin (the same function as normal 50X lens)
B. deeper layer skin: pigment stain, melanin, capillary diffusion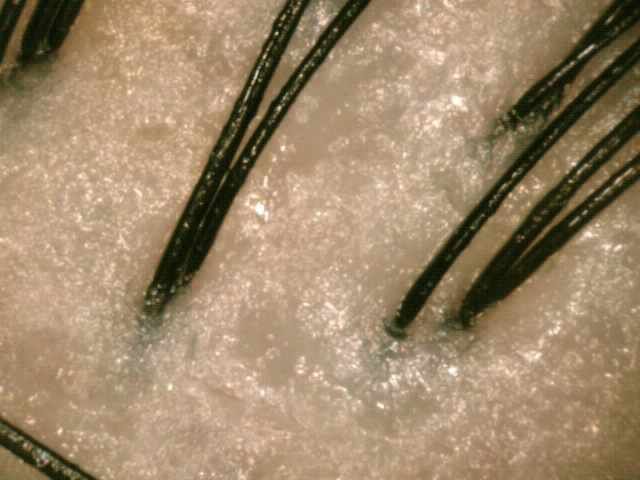 250X Magnification Hair lens:
Checking follicular property and frequent pathological change
such as pore obstruction,overactive secretion of sebum etc.
All the above pictures are captured on PC, without any modification.
Using the latest plug and play technology, the BV-9880 connects directly through a USB adapter to a PC allowing on-the-fly recording of a customer's skin or hair condition. the BV-9880 shows skin texture, old keratin cells, and clogged pores that you are unable to see with the naked eye or other lenses/magnifying systems. The BV-9880 is the perfect tool to visually communicate the condition of a customer's hair, scalp or skin.
1. This product has freezing function and allows you to clearly detect and analyze status of skin/hair on screen.
2. Japan Toshiba CCD 1,300,000 pixels, providing clear images and able for focusing.
3. Standard Preparation: 50XP Skin lens and 250X hair lens, and Management software. Optional purchasing lens: 30X iris special lens, hair lens 650X.
4. Coaxial cold light source of surrounding lens is adopted by this product for light conduction, able for connecting with computer and adjusting image definition
5. Attach one professional management software in free.
Standard Specifications:
1. Handset (Resolution: Japan Toshiba CCD 1,300,000 pixels)
2. With 50XP skin lens, 250X hair lens
3. Instructions & Warranty (Chinese and English edition)
4. Portable well-designed aluminum box
5. Image Process System Professional CD
6. Free gift: colorful skin chart and hair chart
7. Handset Base
Scope of applications:
1) Clinique
2) Distributors of health products
3) Stores of health products
4) Manufacturers and researchers of health care products
5) Nursing center
6) Beauty parlor
7) Cosmetic factory
8) Others correlative industries about health products Detailed Selling Lead Description
Features:
1) Microscope camera (MC) is one of detecting systems with changeable lens
2) Multifunctional and multipurpose
3) Suitable for iris,skin and hair check in beauty salons,schools, institutes and factories
4) Compact,light,and portable with high quality and clear pictures
5) Can be connected to computer via USB 2.0 port
6) With English software,used on computer
NET WEIGHT :2.85 KG
SPEC :33X28.5X11.5 CM
Make Type: PAL / NTSC
Picture equipment: CCD
Look like plainly effectivly: (H)752* (V)582
The line counts ranges: Greater than 480 lines
The speed of scanning: 625 lines and 25 frames/ Second
The image is exported: S Signal, video signal USB Signal (7.5 MB / S 、, 24 bit is very colored )
Quality make an uproar than: Greater than 48 dB
A yard of value of gal: 0.45
White balance: Offer the manual and automatic white balance button
It is compensated that in a poor light: Have
Shine and spend lowestly: About 1 Lux
Electronic shutter: 1 /50 - and 1 /100 K seconds
Power consumption:12 V ± and 10 DC, 180 mA
Environment temperature: -10 ℃ is to 50 ℃ , RH is 95
Keep temperature: - , to 60 ℃, RH is 95 20 ℃
Relative humidity: 40 % is to 95 %
Software name: Boseview software
The static behavior is caught: (H)640* (V )480
The form of the data: BMP , JPG , TIF
Operating system: Windows 98 SE , ME , 2000 , XP, VISTA
Type and look at in advance: Have
A、Healthy skin
A healthy skin is slightly moist, soft, flexible; possesses a slightly acid reaction; and is free from any disease or disorder. The skin also has immunity responses to organisms that touch or try to enter it. Its texture (feel and appearance) is ideally smooth and fine grained 
--------------------------------------------------------------------------------
B、The causes of injured skin
The ultra-violet rays of the sun
Air pollution
Alcohol, drugs, and tobacco
Frequent weight gain and loss suddenly
Excessive massage
Unadequate diet, insufficient sleep
--------------------------------------------------------------------------------
C、Main causes of hair damage --- Most damaged hairs are caused by:
Excessive friction caused by combing or brushing
Excessive heat caused by blowers and curlers
Chemical reagents such as permanent solution and dyes
Exposure to ultraviolet rays in sun light
Environmental factors such as dryness and dust
--------------------------------------------------------------------------------
D、Main causes of hair drop
Bad blood circulation around hair root
Lack of nourishment around hair root
Excessive sebum secretion
Excessive dryness around scalp
Abnormal (excessive) hormone secretion